Eyton WI – A Presentation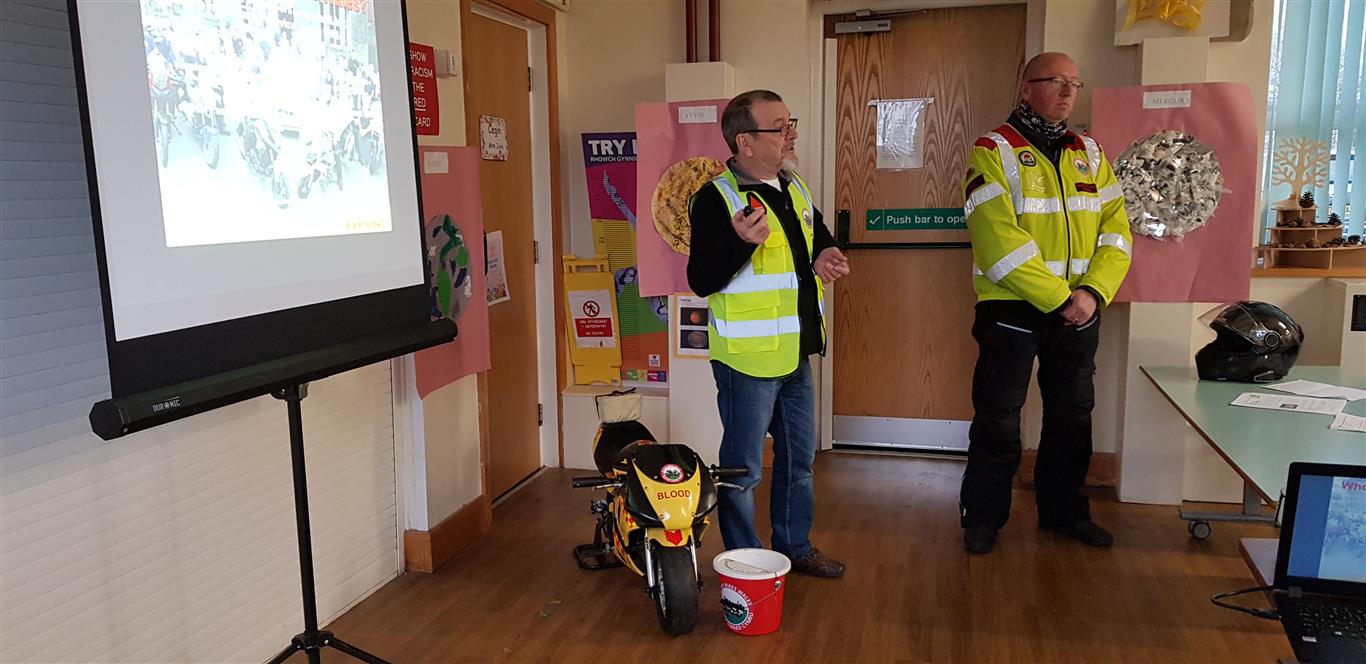 Today Neville Owens, Wayne Owens, Keith Williams and myself popped along to a meeting of Eyton WI, to give a talk on Blood Bikes Wales.
Everyone seemed to enjoy the talk, and a sit on my big sister who had also come along. The lovely ladies even provided us with tea, biscuits and even a slice of Birthday cake. And a generous donation of £77.50.